If you are worried a nude of you under the age of 18 is being shared online, we are here to help. There are steps you can take to regain control, and people to support you.
You don't have to deal with this by yourself.
You are not alone.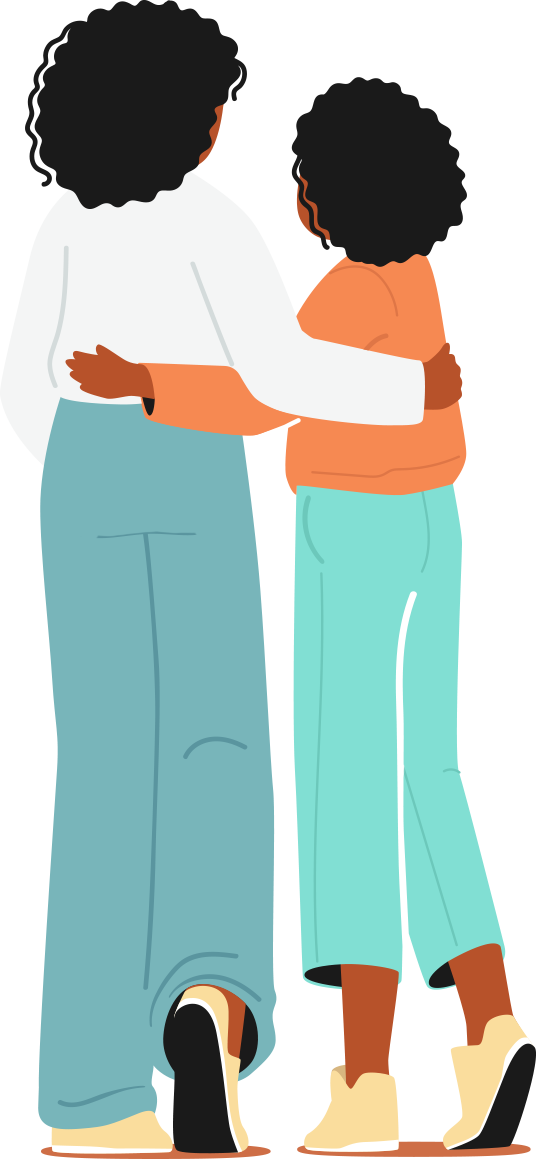 Removing a sexual picture/video
Knowing your rights
Canada has made a commitment to ensure that all children are treated with dignity and respect. Children in Canada are entitled to equal benefit and protection of the law, without discrimination. These protections are found in the Canadian Charter of Rights and Freedoms, other Canadian laws, and international laws.
These laws help ensure that children are protected from harm, have access to basic needs, and have a voice in order to participate fully in society.
There are several Canadian criminal laws* that may intersect when dealing with online sexual violence depending on your circumstances. For example:
*Criminal offences are described in general way to help you better understand the law. This is not a complete list, depending on your circumstances, other offences may apply. For information only. Not intended to provide legal advice. The actual offences are defined in the Criminal Code of Canada.
Acts that violate privacy

Non-Consensual Distribution of an Intimate Image: If someone has a sexual/intimate picture/video of you that was created in private circumstances, and that person knowingly posts it online or shares it with someone else knowing that you would not consent to that (or being reckless about whether you would consent to it), the person could be charged.

Voyeurism: Secretly observing or recording a person who believes his/her actions are private and:

who is in a place where the person might be expected to change or remove clothing (e.g. bedroom, bathroom, change room, cabin, tent);
who is all or partially naked or engaged in sexual activity at the time; or
where the observing or recording is done for sexual reasons.

Acts that make others feel unsafe

Harassment: Doing or saying something that makes someone fear for their safety or the safety of someone else (e.g. making threats, stalking, repeatedly texting/emailing, constantly following).

Extortion (blackmail): When someone intends to get something by using threats or violence (e.g. pushing, shoving, yelling) to make, or try to make, a person to do something else.

Sextortion: The word "sextortion" is often used to refer to a type of extortion where a person threatens to send or share a sexual image or video of another person in order to get additional images, sexual acts, or money. Learn more about sextortion here: Cybertip.ca/sextortion.

Uttering Threats: Threatening to hurt someone, damage their property or hurt an animal they own.

Intimidation: Being violent, stalking, or making threats of violence against a person, someone in the person's family or the person's property, in order to get a person to do something, or stop doing something.

Counselling to Commit Suicide: Encouraging another person to take their own life.

Unwanted or illegal sexual contact

Online Luring: A situation where one person (typically an adult but not always) communicates with a young person through technology (like texting, direct messaging, or chatting through an app/game/website) to make it easier to commit a specific sexual offence against that young person. An example of a communication that could qualify as online luring is if the person asks, hints at or tries to convince the young person to create or send naked or semi-naked sexual pictures or videos.

Making Sexually Explicit Material Available to a Person under 18: Showing or sending material like pornography to a child to make it easier to commit a sexual offence against the child.

Sexual Exploitation: When a 16- or 17-year-old is touched by or encouraged to touch themselves, or any other person, for a sexual purpose by a person who:

is in a position of trust or authority (e.g. parent, guardian, teacher, coach) over the young person
the 16 or 17 year old is dependent upon in some way; or
is exploiting the young person in some way.

Invitation to Sexual Touching: Encouraging a person under 16 to touch themselves or someone else for a sexual purpose (whether in person or online). It includes indirect touching (with an object, for example).

Note: When both people are close enough in age AND have lawfully consented, charges may not be laid.

Sexual Interference: Touching any part of the body of a person under the age of 16 years, for a sexual purpose, with a part of the body or an object.

Note: When both people are close enough in age AND have lawfully consented, charges may not be laid.
FAQs
If your question isn't listed, please reach out to our support team.